Coronavirus (COVID-19) information page
Coronavirus (COVID-19) Information and advice - this page is being regularly updated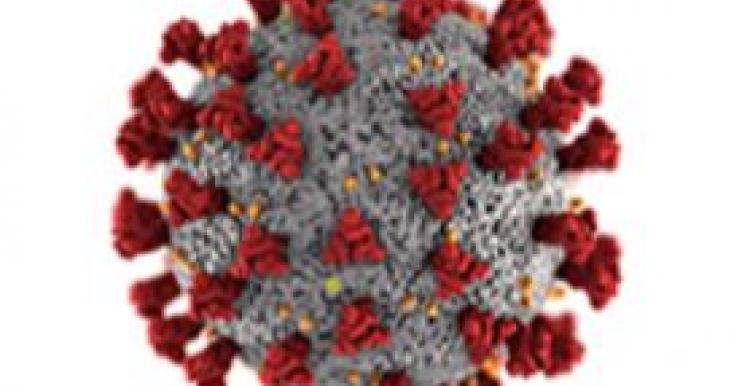 On this page you will find information on the latest situation, and links to further advice and information that Healthwatch has produced. You can access specific information about symptoms and self-isolating, and extra precautions for those who are considered to be the most vulnerable (referred to as "shielding"). Additional links are also provided to useful resources, including information which is available in other formats such as sign language and Easyread.
The latest information issued by the UK government can be accessed here including what you can and cannot do during the current (third) lockdown.
Information issued by Brighton & Hove Council
National lockdown 3, and phased re-opening

On 4th January the UK government announced that there will be a new nationwide lockdown in England. Find out what this means here.

On 23rd February the Prime Minister announced a phased opening up of society starting with schools re-opening on 8th March. For a simple guide to the key dates please click here. For more detail click here. 
Vaccinations

Detailed information about the COVID-19 vaccination is available  on a separate webpage that you can access by clicking here.
Symptoms of coronavirus
Stay at home if you have:
a high temperature – this means you feel hot to touch on your chest or back (you do not need to measure your temperature)
a new, continuous cough – this means coughing a lot for more than an hour, or 3 or more coughing episodes in 24 hours (if you usually have a cough, it may be worse than usual)
loss of smell or taste
if you have symptoms of coronavirus, you'll need to stay at home
Read the advice about staying at home.
This will help to protect others in your community while you are infectious.
Testing for coronavirus
Advice from Brighton and Hove Council is available here. A test for suspected COVID-19 is free and NHS treatment for COVID-19 is free for all, including overseas visitors who are not usually entitled to free treatment from the NHS
To help ensure the people that really need to get a test can please:
Only request a test if you have COVID-19 symptoms or have been advised to have a test
Keep trying to book through the NHS website or by calling 119
Self -isolate immediately for 10 days if you have symptoms and all household members also need to stay at home.
Walk- in coronavirus test centres are available but must be pre-booked
Click here to get a coronavirus test.
If you don't have access to the internet, you can call 119 to book or order a test.
In the event that people with symptoms are unable to obtain a local test, it is not recommended that they travel long distances. Government advice is to try booking again in a few hours. A good time to try is 8.30pm when new slots are made available.
Test and Trace mobile phone app
The app provides advice and outlines actions you need to take around self-isolating or getting a test. It also informs users if the local area becomes high risk. All leisure, hospitality, sports and faith venues that the public visit will need to display their own QR code poster so customers can check in quickly and easily.
Find out more about the NHS Covid-19 app.
Download now from:
Google Play Store: https://play.google.com/store/apps/details...
Apple App Store: https://apps.apple.com/us/app/id1520427663
Find out more: https://covid19.nhs.uk
A video with BSL sign language which explains the app is available here
MENCAP has produced a series of guides
Healthwatch England has produced guidance for patients which you can access here
Brighton and Hove City Council 
Updated information is being issued by Brighton & Hove Council. Information is available in British Sign Language.
Vulnerable people can get additional COVID-19 related support including emergency food bank referrals, shopping and medicine collection from the community advice and support hub.
If you, or someone you know needs support to get essential supplies like food or medication and you don't have family, friends or a support/care worker to help you, go to: new.brighton-hove.gov.uk/coronavirushel
If you have no way of getting online and no one to help you, call 01273 293117, and press option 2 (Monday to
Friday, 10am to 4.30pm)
It is now possible for people refer themselves for help from an NHS volunteer. This website will provide you with further information if you are self-isolating and are in need of support.
Areas covered include schools, food poverty, services for homeless people and those who are rough sleeping, Council Tax help, support for business, support for vulnerable adults and much more
COVID-19: letter to clinically extremely vulnerable people which is also available in different languages, British Sign Language and audio format.
Data on COVID cases and deaths
Daily updates on the number of cases are published by the government and available here
Numbers of cases in Brighton can be accessed here. 
Our local hospitals
For up to date information on our local hospitals and Trusts please click the links below. Please note visitor restrictions are now in operation across all hospital sites.
Royal Sussex County Hospital - click here. A number of appointments are now being conducted online or over the phone, whilst others are being postponed.
Sussex Community Foundation Trust
Sussex Partnership Foundation Trust
Advice for the most vulnerable
The government has issued advice for those who are considered to be at very high risk of severe illness from coronavirus (COVID-19) because of an underlying health condition.
Information in accessible formats
Keeping Busy – during lockdown
Sign language
For people with aphasia
Different languages
Healthwatch Brighton and Hove updates, advice and information
You can access the following Healthwatch information:
Healthwatch England has produced information for you and your loved ones discuss your preferences for end of life care. This is especially important if you have been identified as high risk of severe illness if you catch Covid-19.
If you have any additional questions do please get in touch by emailing office@healthwatchbrightonandhove.co.uk or calling 01273 234040