Coronavirus (Covid-19) Information about seeing a dentist
This guide provides some information about seeing a dentist at this current time.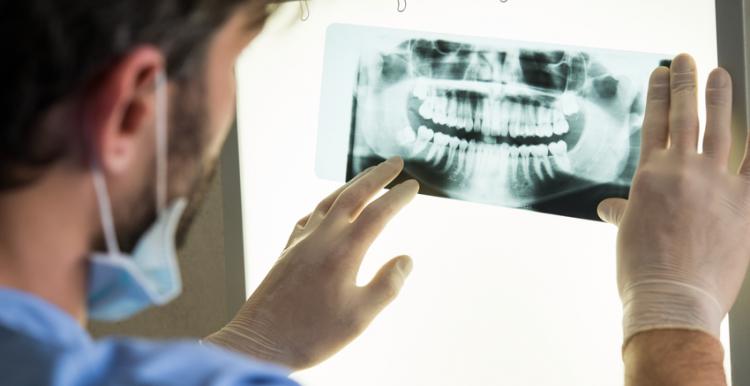 In February 2021, Healthwatch England announced a dental crisis as a result of local Healthwatch, including Brighton and Hove, sharing concerns from local people trying to access dental services during the pandemic. You can read more about this by clicking here and also read about the impact which COVID has had on dental services here.
Please be assured Healthwatch is aware of the issues that are affecting many people, and we continue to gather and feedback your concerns to those responsible for delivering dental services. You can read about our work here.
Key messages
Guides which have been produced by the NHS are available at the end of this webpage. These provide the costs for NHS treatment (correct as of June 2021)

Patients can contact a dentist if they require urgent or emergency medical help. This does not have to be the dental practice you are registered with, and you can contact any practice.

Face to face dental appointments have resumed but the number of available slots has been significantly reduced due to COVID hygiene and safety measures to keep patients and staff safe.

Non-urgent care has been paused, apart from those with the greatest clinical need, including for those that have a regular dentist.

Practices do not have the capacity at the moment to take on new patients unless it is for urgent care.

The best way to find closest practices is via nhs.uk website https://www.nhs.uk/service-search/find-a-dentist or call Sussex Dental Helpdesk on 0300 123 1663 (Monday – Friday 8 am – 4 pm)

When patients ring a practice they are advised not to ask if the practice is taking on new patients as that may be interpreted as a request for non-urgent care.  Instead, patients should say that they have an urgent dental need. All practices are providing urgent care at the current time.

Patients will be assessed via the phone in the first instance. The first part of urgent care is very likely to involve remote advice, pain relief, and antibiotics with the dentist using their clinical judgment whether as to whether face to face care is also required.

A dentist may make a referral for you to one of the Urgent Dental Care Hubs in Sussex. Please note that you cannot self-refer to one of these Hubs. You can  be referred to a Hub for urgent dental treatment if you have symptoms of COVID-19 or are vulnerable or shielding, although you will be seen at dedicated sites only. Some Hubs are based outside of Brighton, but support is available to help you travel to these sites.
If you require urgent dental treatment you can contact one of the following out of hours services:
Brighton and Hove - If your own dentist is closed;
the Emergency Dental Service will give you an appointment at one of several practices around Brighton and Hove. Contact: 03001 231663 (09:00-17:00 Monday to Friday).
iDental Care Limited offers emergency NHS out of hours dental service. Call: 03000 242548 (17:30-22:30 Monday-Friday, 9:00-17:30 weekends)
Crawley – 01293 518541
Worthing – 01903 230364
Chichester – 01243 793697
Haywards Heath – 01444 440695
Home care
We have also attached some advice about how to deliver self-care for common dental issues such as toothache, wisdom teeth pain, ulcers, lost crowns and knocked-out teeth.
Additional NHS services
We have been told by the NHS that additional services are now starting.
We have been provided with details of practices offering additional NHS services, but these are in West and East Sussex only - please see the guide at the bottom of this page.
Once we have received information about practices offering these additional services in Brighton and Hove, we will update this page.
Treatments
• Band 1 (emergency treatment) covers emergency care, such as pain relief and temporary fillings. Band 1 covers an examination, diagnosis, a scale and polish if clinically needed, preventative care (such as fluoride varnish) and advice on how to prevent future problems.
• Band 2 covers everything listed in Band 1, plus any further treatment such as fillings, root canal work or removal of teeth.
• Band 3 covers everything listed in Bands 1 and 2, plus crowns, dentures, bridges and other laboratory work.
Costs associated with each band (correct at June 2021):
Band one: £23.80
Band two: £65.20
Band three: £282.80
Exemptions
Who is entitled to free NHS dental treatment in England?
You do not have to pay for NHS dental services if you're:
under 18, or under 19 and in full-time education
pregnant or have had a baby in the last 12 months
being treated in an NHS hospital and your treatment is carried out by the hospital dentist (but you may have to pay for any dentures or bridges)
receiving low income benefits, or you're under 20 and a dependant of someone receiving low income benefits
Low income benefits
You're entitled to free NHS dental treatment if you or your spouse (including civil partner) receive:
Income Support
Income-related Employment and Support Allowance
Income-based Jobseeker's Allowance
Pension Credit Guarantee Credit
Universal Credit (in certain circumstances)
Certificates to help with health costs
You can receive free NHS dental treatment if you're entitled to or named on:
a valid NHS tax credit exemption certificate
a valid HC2 certificate – which is available for people on a low income
a valid maternity exemption certificate
People named on an NHS certificate for partial help with health costs (HC3) may also get help.
People on a low income can include some students and pensioners.
You'll be asked to show your dentist written proof that you do not have to pay for all or part of your NHS treatment.
You'll also be asked to sign a form to confirm that you do not have to pay.