Vaccinations for COVID-19
The UK's largest vaccination campaign continues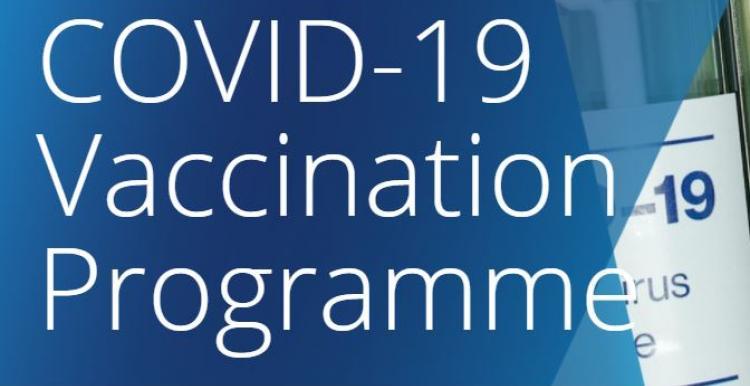 This webpage provides information on:
1. Why the NHS is urging people to attend vaccination appointments
2. How to get the vaccine, eligibility, details of walk in & mobile vaccination services, second doses and booster vaccinations
3. Vaccination passports.
4. Key messages for everyone.
5. Links to Frequently Asked Questions, 'fact check' about vaccines, and other sources of information.
6. Details of the roll-out of the vaccine. This includes information on GP sites, hospital hubs, large vaccination centres, and roving vaccination services.
7. The order in which people received the vaccine.
8. Attending your appointment. What to expect at your appointment, and how you will be contacted.
9. Details of vaccination scams to look out for.
10. How Brighton and Hove Healthwatch is helping, and how to contact us with your questions.
11. Information on the vaccine roll out in East and West Sussex
12. Further information and resources
1. NHS URGES PEOPLE TO GET THEIR  VACCINATION 
More than 51 million people have had a first vaccine dose (89% of over-12s) and more than 46 million have had both doses (81% of over-12s). More than 19 million boosters have been given.
Infection rates in Brighton remain high, but are fluctuating.  We continue to have a lower take up of the vaccine compared to national levels and the rest of Sussex, with around 75% of those aged 12+ having received at least one vaccination, but levels of vaccinations are similar to other university cities.
The NHS in Sussex is calling for all adults to get their vaccinations and boosters as soon as possible. 
The NHS has reiterated that the benefits of the vaccination, outweighs any risk and everyone should get their vaccine. The only way to protect yourself and loved ones, and to return to normal, is for everyone to get vaccinated. 
Fully vaccinated people are much less likely to die with COVID-19 than those who aren't, or have had only one dose, figures from the Office for National Statistics show. Out of more than 51,000 Covid deaths in England between January and July 2021, only 256 occurred after two doses.
Find out more about the Sussex vaccination programme:
www.sussexhealthandcare/get-my-jab 
2.  HOW TO GET THE VACCINE, eligibility, details of walk in & mobile vaccination services, second doses and booster vaccinations
Everyone 12 and over can get the vaccine.
If you are aged 16 and over you can book appointments online or by phoning 119 for free (parents of 12-15 yr olds can book them an appointment online). Appointments can be booked for Churchill Square and Brighton racecourse.
https://www.nhs.uk/conditions/coronavirus-covid-19/coronavirus-vaccination/book-coronavirus-vaccination/ 
Walk in sessions are also available at mobile ambulance services and drop in centres across the city.
If you have difficulties communicating or hearing, or are a British Sign Language (BSL) user, you can use textphone 18001 119 or the NHS 119 BSL interpreter service.
The National Booking System both online at nhs.uk/covidvaccine or over the phone by calling 119 only shows services with available appointments. If a vaccination centre or service currently does not have any available appointments it will not show up in the list when you log into the system. 
 
MOBILE and WALK IN VACCINATION SERVICES
Walk ins are available for anyone aged over 16 in Brighton.
There are lots of free, walk in and mobile vaccination services available. There is no need to book an appointment, and it takes just minutes. For more information click below to visit a dedicated webpage.
Click here for details of all walk in and mobile vaccination sites and times
Second doses
Vaccines offer important protection to reduce risk. It will take at least two weeks in younger people and at least three weeks in older people before you can expect to have a good antibody response. Even better protection then comes from the second dose, so it's really important that everyone over 18 years of age gets their second vaccination 8 weeks after their first or 12 weeks for those aged 16-17. You will be contacted to arrange a date for your second appointment unless you have already booked via the national booking system, or you can simply turn up to a walk-in or mobile session.
16 to 17 year olds
All young people aged 16 to 17 in England have been offered a first dose of a COVID-19 vaccine. If you have not had yours, you can visit a walk in site, or book online. 16 and 17 year olds (who are not in an at risk group) will be offered a second dose 12 weeks or more following the first vaccine dose.
12-15 year olds
People aged 12 to 15 in England have been offered one dose of the Pfizer/BioNTech COVID-19 vaccine. Second doses will shortly be offered to 12-15 year olds. Parental, guardian or carer consent was needed to vaccinate in line with existing school vaccination programmes.
The National Booking System provides an additional option for parents to book a vaccine for their child, alongside the schools programme. If a child has already been invited through their school, they do not need act on their invite unless parents wish to get their child vaccinated outside of school.
Parents and guardians will be advised to attend vaccination sites with their children if they want them to get vaccinated outside of school hours and consent will be sought on the day. Parents and young people are being asked to read the patient information in advance of arriving for their appointment. This can also be accessed online.
Parents of children who missed their vaccination at school will be contacted by letter.
If you require any further information, contact us on 01293 227 797 or by email at: SC-TR.covidimms4schools@nhs.net 
Text line for 12 to 15 year olds
A Textline for healthy 12-15 year olds wishing to receive the COVID-19 vaccine – or those wanting to find out more about it, has been launched. This will give access to expert advice from registered healthcare professionals; and this will include providing information to them on consent issues and process. The service can be accessed by texting 07312277727.
This is a service for 12-15 year olds only. Parents, carers and guardians can contact: 0800 433 4545 (open 9am – 4pm, Monday to Friday) or email: vaccineenquiries@nhs.net.    
Watch a video explaining how 12-15 year olds can get their vaccine.
Click here for details of vaccinations for 12 and 17 year olds
Information for anyone needing an AZ vaccine
There is now lower demand for the AstraZeneca vaccine after the younger age groups have been offered the Pfizer and Moderna vaccines, however we want to reassure anyone who needs a second dose of the AstraZeneca vaccine these are still available.
Vaccination services have supplies for the patients that they know need a second vaccine of AstraZeneca - but it may not always be available at walk in sessions.
You can call the Brighton racecourse to inquire 0300 303 8060
Please check which vaccine is being offered before attending
Booster vaccinations
Booster vaccinations are available at GP led vaccination services, vaccination centres, pharmacy led vaccination services and hospital hubs. You can walk in, or book an appointment online, provided it has been 6 months since you had your second dose. Changes to the booster roll out programme have been announced (in November) but not yet implemented.
3. VACCINATION PASSPORTS
The NHS App is available to use as a vaccine passport (since Monday 17 May 2021).
A paper version is also be available by calling 119.
Please do not need to telephone your GP Practice as they are unable to provide vaccine passports.
The NHS App is separate to the NHS COVID-19 App, which is used for contact tracing.
You can already use the NHS App to book appointments, repeat prescriptions and see your full medical records.
Your vaccine passport will only show when you have had both doses.
If you don't have the NHS App, download the NHS App now. It will record when you have had both doses of the vaccine and automatically create a vaccine passport.
You can read more: 
Visit this dedicated Healthwatch webpage for more information
4. KEY MESSAGES FOR EVERYONE
We all have an important part to play:
when you are contacted, please attend your booked appointments;
please visit one of the many walk in and mobile sessions that are available;
please make sure to get your second dose 8 weeks after your first if you are aged 18 and over, or 12 weeks if you are aged 16 -17; 
please come forward for your booster as soon as you are eligible. A booster vaccine increases your protection levels to over 90%;
please continue to follow all the guidance to control the virus and save lives. 
Information for people who have been recently vaccinated
The COVID-19 vaccination will reduce the chance of you getting the COVID-19 disease and lower the likelihood of you passing it onto others. The latest estimates suggest that 105,900 deaths and 24,088,000 infections have been prevented as a result of the COVID-19 vaccination programme, up to 20 August.
It may take around two to three weeks for your body to build up some protection from the first dose of vaccine.
Although you should get good protection from the first dose, having the second dose should give you longer lasting protection against the virus.
Like all medicines, no vaccine is completely effective – some people may still get COVID-19 despite having a vaccination, but this should be less severe.
The vaccine cannot give you the COVID-19 infection, and two doses will reduce your chance of becoming seriously ill. 
A booster dose 6 months after your second vaccine has been shown to raise protection levels against the virus to over 90% (protection starts to wane after your second dose after 6 months to between 40-60%).
To protect yourself and your family, friends and colleagues you are recommended to:
practice social distancing
wear a face mask in crowded places, shops and on transport
wash your hands carefully and frequently
follow the current guidance
5. FREQUENTLY ASKED QUESTIONS, 'FACT CHECK' and other sources of information.
The Sussex Health and Care Partnership have produced the following webpages to help you understand what will happen next. these are being regularly updated:
To report any adverse reactions following your vaccination click here
For data on the number of vaccinations click this link NHS England published data on vaccinations (we fall under the Sussex and East Surrey Partnership)
For enquiries about COVID-19 vaccinations - please look first at the website at www.sussexhealthandcare.uk/keepsussexsafe/sussex-covid-19-vaccination-programme/
If you cannot find the answer you need, you can contact the team on:
Telephone     0800 433 4545 (Monday to Friday 9am- 4pm)
(Note that you cannot book a vaccination appointment using the above)
For straightforward steps to keep yourself and others safe and get help if you need it, visit www.keepsussexsafe.uk  
6. ROLL OUT OF THE VACCINE IN BRIGHTON and HOVE
Across Sussex:

anyone aged 12 and over is being offered a free vaccination.
Anyone aged 16 and over can book online online - www.nhs.uk/covid-vaccination or call 119.  Parents of 12-15 yr olds can also book on line Or you can wait to be contacted.
Anyone over 16 can attend a walk in service.
Healthy 12-15 year olds have been offered a single dose of Pfizer at school
There are a number of ways in which the vaccination has been rolled out to our communities. Some further information is contained in the attachment at the end of this page:
(A) Walk in and mobile vaccination services. If you are 16 or over, there's no need to book for these sessions, simply turn up with some ID and your NHS number if you know it. 
(B) A GP-led vaccination service involves groups of local GP practices working together to provide the vaccination to their collective patients at one location. This means that you may not receive the vaccination at your local GP and you may be required to travel to a different location nearby. All GP practices in the city are involved.  
(C) Hospital hubs – local hospitals across the country have delivered the vaccine to people over 80 who have attended for a planned appointment and frontline health and care staff. People only received vaccinations in this way if they had an outpatient or inpatient appointment at hospital.
(D) Roving service –  GP-led services and the Sussex Community NHS Foundation Trust have been taking the vaccine to residents and staff in care homes for older people and those who are housebound. 
(E) Large vaccination centres – Vaccination centres are larger facilities located with good transport links and serve a much wider population. For Brighton, this is based at Churchill Square in the former Topshop store (replacing the Brighton Centre which was open from 25th February to 30th August).
(F) Community pharmacy-led vaccination services.  The first pharmacies in Sussex have opened. High street stores capable of delivering large volumes while allowing for social distancing are initially being selected to give the best geographical spread.
7. THE ORDER IN WHICH PEOPLE HAVE RECEIVED THE VACCINE
In summary
Vaccinations were prioritised, with those most at risk of complications from COVID-19 being offered the vaccine first. The Government published information about how groups were prioritised here.
This priority list is as follows:
This follows advice from the Joint Committee on Vaccination and Immunisation (JCVI).
Priority Group 1. Residents in a care home for older adults and their carers.
Priority Group 2. All those 80 years of age and over, and frontline health and social care workers.
Priority Group 3. All those 75 years of age and over.
Priority Group 4. All those 70 years of age and over and Clinically extremely vulnerable individuals.
Priority Group 5. Anyone aged 65 or over. 
Priority group 6 – 'at risk'. People aged 16 or over who are classed as 'at risk' are being contacted by their local GP-led vaccination service to have their vaccinations.  People with a learning disability are included in Group 6.
If you are unsure as to whether you are 'at risk', a good indicator is that such people are usually called by their GP practice every year to have their free flu jab. See more information about the 'at risk' group. 

Note that those in the 'at risk' group are not able to book online or by phone and must await their invitation.    
If you have a learning disability and want the vaccine, talk to your GP to make sure you are registered. Read more about the Learning Disability Register here from Mencap
Conditions which are included in the Group 6 'at risk' category includes: blood cancer (such as leukaemia, lymphoma or myeloma); diabetes; dementia; a heart problem; a chest complaint or breathing difficulties, including bronchitis, emphysema or severe asthma; a kidney disease; a liver disease lowered immunity due to disease or treatment (such as HIV infection, steroid medication, chemotherapy or radiotherapy); rheumatoid arthritis, lupus or psoriasis; liver disease; have had an organ transplant; had a stroke or a transient ischaemic attack (TIA); a neurological or muscle wasting condition; a severe or profound learning disability; a problem with your spleen, eg sickle cell disease, or you have had your spleen removed; are seriously overweight (BMI of 40 and above); are severely mentally.

The Pfizer-BioNTech vaccine is authorised in those aged 16 years and over, and the AstraZeneca and Moderna vaccines are only authorised for use in those aged 18 years and over. 
Priority group 6 – informal carers.  Note that where a cared for person is classed as 'at risk' and is housebound, and where it is clinically appropriate to do so, their carer will be vaccinated at the same time, if present. More information about vaccinations for unpaid carers can be found here.
Priority Group 7. All those 60 years of age and over. 
Priority Group 8. All those 55 years of age and over. 
Priority Group 9. All those 50 years of age and over. 
Priority Group 10. Those aged 18 and over, including those who are 3 months away from their 18th birthday, can access their vaccine. Please go online to the national booking service www.nhs.uk/covid-vaccination or call 119. Or wait to be contacted by your GP. Or attend a walk in or mobile site.
The vaccine has been offered to all 12-18 year olds.
Timings of the vaccine roll-out
The government stated it's plan for: 
the first vaccine dose to be offered to all those in the top 4 priority groups by 15th February - now met.
all care homes to have been offered the vaccine by 15th February - now met.
all those in groups 1-9 by mid-April - now met.
all those aged 19-49 by 19 July - now met.
August saw the roll out to 16 and 17 year olds, and commencing in September to 12-15 year olds. 
Booster vaccinations commenced in September onwards.
Information about the roll-out in different formats are available at the bottom of this page.
8. ATTENDING YOUR APPOINTMENT
Advice on traveling to have your vaccine
There are community transport providers offering this support in terms of transport for medical appointments. You can find information about community and non-emergency transport on the Brighton and Hove City Council website.
For those requiring assistance with transport, we are aware of the following options:
Sussex residents who have no means to get to their COVID-19 vaccination appointment are now able to book a free return journey to help them attend.

To book free travel please book your vaccination appointment or have confirmed plans to attend a walk-in session first, then call 01444 275 008 to speak to a travel coordinator. The booking service is available between 10:00-13:00 and 14:00-17:00 Monday to Friday. 

For those who need to drive to Churchill Square, free parking for one hour in Churchill Square's Orange Car Park is available for people attending the new site for their jabs over the coming weeks and months.
NHS Volunteer Responders 8am to 8pm 7 days a week, phone number 0808 196 3646. (There could be up to 15/20min wait for the call to be answered due to demand).
Appointments
Appointments at Churchill Square and the Brighton racecourse can be made through the national booking service.
For the second vaccination you will receive a text and/or an email within 8 weeks of having your first jab, or 12 weeks of you are aged 16 or 17. 
Booster vaccination invites will be sent 6 months after your second dose.
Anyone receiving a letter from the national booking service can choose whether to book an appointment at the vaccination centre (online or by phone), or wait until they are contacted by their GP for an appointment at their local vaccination service if that would be more convenient. The letter contains all the details you will need to book your appointment at a large vaccination centre.
If you miss a call to offer you the vaccine you will remain on the list and the practice/team will contact you again.  If they cannot get through to you by telephone they will contact you by letter. 
What to expect at your appointment
All vaccines are effective. Booster vaccinations are Pfizer or Moderna.
You will be screened for potential allergic reactions before getting vaccinated. All vaccinators will have the training they need to deal with any rare cases of adverse reactions, and all venues will be equipped to care for people who need it.
After you have received your vaccine you will be given a card or paper indicating the date of your vaccination, type of vaccine and batch. Please keep hold of this.    
Your GP will automatically be informed that you have been vaccinated.
Access to language support at vaccination centres and services.
If you do not speak English as your first language, interpreting support is available at all of our vaccination sites and can be easily arranged to support you during your appointment.
 
Face to face interpreting is available and can be requested from local organisations including Vandu and Sussex Interpreting Services.
 
They can be contacted using the details below:
Telephone interpreting is also available on site at all services.
 
If you are d/Deaf, face to face British Sign Language (BSL) interpreting is also available by self-referral from Action Deafness and a video relay service using Signlive is available at all GP led local vaccination services, pharmacy led services and the vaccination centres.
9. SCAM ALERT 
Fraudsters are sending 'phishing' emails and texts, making cold calls, and directly door stepping people with offers of a COVID-19 vaccine. Often, they claim to be from the NHS and direct victims to an authentic looking website where they are asked for their personal details. In some cases, the victim is told that someone will attend their home to administer the vaccine. The fraudster will typically take money from the victim by charging for the vaccine or by harvesting their personal and financial details which they will use to sell or take money from their bank account. Elderly and vulnerable people who are often isolated, particularly due to the COVID-19 pandemic, are often a target for these scams.
In other cases, people are receiving a notification of their 'vaccination appointment' and are being asked to confirm it by clicking on a link. This looks very similar to the genuine texts being sent by GP practice vaccination teams and the NHS is worried people will be conned by them or will not respond to their genuine invitations.
The NHS has this advice for patients:
An official NHS text message will include details of your GP practice. It will also include details of the local vaccination service and its location.
Scam text messages and emails are not including local information such as your GP practice details or where you are invited to attend.
The COVID-19 vaccination is only available by the NHS and it is free – you will never be asked to pay for it or your bank details.
If you are worried about a text message you have received, please be assured you will remain on your GP practice list for vaccination if you do not respond.
Sussex Police is reminding people that if they receive a call, they believe to be fraudulent, to hang up. If a suspicious email has been received it can be forwarded to report@phishing.gov.uk.
Suspicious text messages should be forwarded to the number 7726 which is free of charge.
If an individual believes they are a victim of a fraud, this should be reported to Action Fraud as soon as possible by calling 0300 123 2040 or visiting www.actionfraud.police.uk. This can also be reported to Sussex Police online or by calling 101.
10. HOW HEALTHWATCH BRIGHTON AND HOVE CAN HELP
We are working with the local NHS and other services as they prepare to roll out the COVID-19 vaccination programme in Brighton and Hove.
This includes helping them to clearly communicate what is happening to local people and making them aware of any questions or issues that arise.
Please tell us send us any questions that you may have and we will do our best to find the answers for you. This will help NHS staff to focus on delivering the vaccine and protecting local people.
Answers to most frequently asked questions will be shared on our website and social media. We will share these with the NHS, to help them deliver the vaccine and protect local people. 
11. OTHER HEALTHWATCH TEAMS
For information about the vaccination service in East and West Sussex please click these links:
12. FURTHER INFORMATION AND RESOURCES
Please visit the Sussex Health and Care Partnership website
For answers to Frequently Asked Questions please click here.
To help you understand more about  the vaccination roll out and what to expect, a series of videos have been produced which are available below:
Some further information is available via these links:
Plus: Gujarati, Punjabi, Sylheti, Tamil and Urdu. You can also find out more information about the vaccine rollout in the five South Asian languages here
Click here to access translated materials about the vaccine
Additional guides