COVID-19 vaccine: what you need to know
Information about the COVID-19 vaccination programme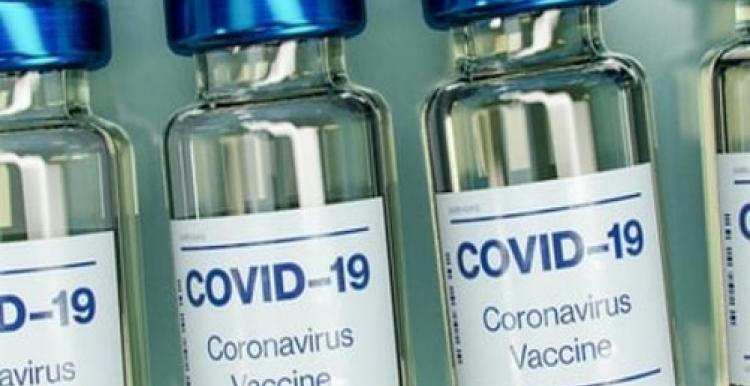 To check the latest Government guidance please visit the government website 
For the latest information about the vaccine go to the NHS website.
Please get your vaccination
Click here for details of bookable appointments across Sussex
Click here for more details of walk in vaccinations
Information for people who have been recently vaccinated
It may take around two to three weeks for your body to build up some protection from the first dose of vaccine. Although you should get good protection from the first dose, having the second dose should give you longer lasting protection against the virus. Like all medicines, no vaccine is completely effective – some people may still get COVID-19 despite having a vaccination, but this should be less severe. The vaccine cannot give you the COVID-19 infection, and two doses will reduce your chance of becoming seriously ill. Booster doses will raise protection levels against the virus.
The NHS continues to encourage those who have yet to come forward for their first, second or booster doses, to do so at a time and place that is convenient for them.
COVID-19 is still active, and the vaccine offers the best protection against becoming seriously unwell, staying out of hospital and passing the virus on to others.
Those who have recently recovered from COVID should still come forward for their vaccination, as having had the virus does not give the same levels of protection. Anyone over 18 who has had COVID will need to wait four weeks before having any dose of the vaccine, or 12 weeks for those aged 12 to 17.
You can arrange to have your vaccination either
All the most up to date information is available by visiting the Sussex Health and Care Partnership website.
Brighton & Hove residents who have no means to get to their COVID-19 vaccination appointment can book a free return journey by calling 03003 038060.  The booking service is available between 10:00-13:00 and 14:00-17:00 Monday to Friday. Please book your vaccination appointment first and then call the number to arrange your transport.
If you have questions about the vaccination
Please contact us by email at sxccg.vaccineenquiries@nhs.net or by calling our vaccine enquiry phone line 0800 433 4545 (open 9am – 4pm, Monday to Friday).
Frequently Asked Questions: COVID-19 vaccine
Who can get the COVID-19 vaccine?
1st doses – everyone aged 12 and above.

Children aged 5-11 who are in a clinical risk category or live with someone who is immunosuppressed

2nd doses – everyone aged 12 and above.

12-17 at 12 weeks from 1st vaccine
18 and over at 8 weeks from 1st vaccine

Booster vaccines – everyone aged 18 and above

You can have it at 3 months from your 2nd vaccine.
However, if you are eligible you can now pre-book a booster dose from 2 months (61 days) after their 2nd dose.

Spring booster – In February, the Joint Committee on Vaccination and Immunisation (JCVI) advised a spring dose of the COVID-19 vaccine for:
The NHS will prioritise those whose Everyone who is eligible will be offered a top up between three and six months over the Spring and early Summer.
Children aged 5 – 11 who are in a clinical risk category or live with someone who is immunosuppressed are now eligible for a specific COVID-19 vaccine for young children.
Parents and carers of children in this category are being contacted directly by their GP or local vaccination service to arrange an appointment.
It is important that everyone comes forward when they are eligible.
For more information about vaccinations for the under 18s please visit the Sussex Health and Care Partnership website by clicking here and here
Find out how many people have had the COVID-19 vaccine
The NHS publishes a weekly report on vaccination numbers. To find out the latest numbers click the button below.
Who can get a 3rd dose, a booster (4th dose) and spring booster
You will be offered these vaccines if you have a severely weakened immune system. This includes if you had or have:
a blood cancer (such as leukaemia or lymphoma)
a weakened immune system due to a treatment (such as steroid medicine, biological therapy, chemotherapy or radiotherapy)
an organ or bone marrow transplant
a condition that means you have a very high risk of getting infections
a condition or treatment your specialist advises makes you eligible for a 3rd dose and a booster (4th dose)
Which COVID-19 vaccine will I get?
Most people will be offered a booster dose of the Pfizer/BioNTech vaccine or Moderna vaccine. This means your booster dose may be different from the vaccines you had for your 1st and 2nd doses.
Some people may be offered a booster dose of the Oxford/AstraZeneca vaccine if they cannot have the Pfizer/BioNTech or Moderna vaccine.
I'm pregnant, can I still get the vaccine?
The Joint Committee on Vaccination and Immunisation (JCVI) has advised that pregnant women should be offered the COVID-19 vaccine at the same time as the rest of the population, based on their age and clinical risk group. There have been no specific safety concerns identified with any brand of COVID-19 vaccines in relation to pregnancy. 
It is preferable for pregnant women in the UK to be offered the Pfizer-BioNTech or Moderna vaccines where available. There is no evidence to suggest that other vaccines are unsafe for pregnant women, but more research is needed.
Women who are planning pregnancy, are in the immediate postpartum or are breastfeeding can be vaccinated with any vaccine, depending on their age and clinical risk group. To find out more visit our maternity support advice and information page.
Protect yourself from fraud
In England, the COVID-19 vaccines will only be available via the NHS. You can be contacted by the NHS, your employer, a GP surgery or pharmacy local to you, to receive your vaccine.
Remember, the vaccine is free of charge. At no point will you be asked to pay.
The NHS will never ask you for your bank account or card details.
The NHS will never ask you for your PIN or banking password.
The NHS will never arrive unannounced at your home to administer the vaccine.
The NHS will never ask you to prove your identity by sending copies of personal documents such as your passport, driving licence, bills or pay slips.  
Do I have to have the COVID-19 vaccine even though I've already had COVID-19?
An effective vaccine is the best way to protect people from COVID-19, reduce hospitalisations and save lives. Vaccines are the only way to eradicate disease. 
People that have already had COVID-19 should still get vaccinated. It is still just as important for those who have already had COVID-19 as it is for those who haven't.  
Is the COVID-19 vaccine compulsory?
There are no plans to make the COVID-19 vaccine compulsory for the general population. Following consultation earlier this year, from 11 November 2021 people who work in care homes – both staff and volunteers – will need to be fully vaccinated. There are some exemptions and the requirement to be fully vaccinated will not extend to people who are visiting friends and families.
Do I need to self-isolate if I'm fully vaccinated?
Read the latest guidance to find out when you should self-isolate. 
How do I prove my vaccine status?
A digital COVID pass is available through the NHS App or the NHS website. A paper version is also available online.
The NHS App and/or the NHS COVID pass doesn't accurately reflect my vaccination record, what do I do? 
The Vaccination Data Resolution Service aims to resolve missing or incorrect vaccination records for people vaccinated in England, Scotland or Wales who have a current NHS number and are registered with a GP practice in England. If you believe you have missing or incorrect COVID-19 vaccination data, please call 119 and ask the call agent to make a referral to the VDRS team on your behalf. The VDRS team will then aim to call you back within 21 days. 
If you aren't registered with a GP, you will need to contact your local Clinical Commissioning Group (CCG) for assistance. You can find the CCG that covers the area where you live through this CCG list.
What does a vaccine do?
Vaccines teach your immune system how to create antibodies that protect you from diseases. It's much safer for your immune system to learn this through vaccination than by catching the diseases and treating them. Once a vaccine has trained your immune system to know how to fight a disease, it can often protect you for many years. 
Are vaccines safe?
Vaccines are now safer than ever before. Any vaccine must first go through the usual rigorous testing and development process and be shown to strict standards of safety, quality and effectiveness before it can be deployed.
How do I feedback or complain about the NHS COVID-19 vaccine service?
If you are unhappy with the service you have received, it is important to let the NHS know. To provide feedback, raise a concern or make a complaint, please email  england.contactus@nhs.net
Side effects
Like all medicines, vaccines can cause side effects. Most of these are mild and short-term, and not everyone gets them.
You should not have the vaccine if you've ever had a serious allergic reaction to:
any of the ingredients in the vaccine
a previous dose of the same COVID-19 vaccine
Serious allergic reactions are rare. If you do have a reaction to the vaccine, it usually happens in minutes. Staff giving the vaccine are trained to deal with allergic reactions and treat them immediately.
Did you have side effects from the vaccine?
To help the MHRA collect and monitor information in relation to the COVID-19 vaccine, you can report your symptoms.
Got a question?
If you have more questions about the COVID-19 vaccination programme you can find more information on the NHS website or contact your local Healthwatch.
Contact Healthwatch Brighton and Hove
Contact the team leading the roll out across Sussex
If you have a question about the Sussex COVID-19 vaccination programme please take a look at the Sussex Health and Care Partnership's  frequently asked questions webpage. If you can't find the answer you are seeking, please the Vaccine Enquiry helpline using the details below.
You can email the Vaccine Enquiry helpline at vaccineenquiries@nhs.net, or call the enquiry phone line on 0800 433 4545 (open 9am – 4pm, Monday to Friday). 
Please remember that these services cannot book a vaccination on your behalf and are for queries only.
Free transport to get your COVID-19 vaccination
You can get help traveling to and from a vaccination service near you. To book free travel to a vaccination session please book your vaccination appointment or have confirmed plans to attend a walk-in session first. Then call 01444 275008 to speak to a travel coordinator. The booking service is available between 10am-1pm and 2pm-5pm Monday-Friday.
For those who need to drive to Churchill Square, free parking for one hour in Churchill Square's Orange Car Park is available for people attending the new site for their jabs over the coming weeks and months.
NHS Volunteer Responders may also be able to support you in traveling to your appointment. Please call 0808 196 3646 8am to 8pm 7 days a week. There could be up to 15/20min wait for the call to be answered due to demand.
There are other community transport providers offering support. You can find information about community and non-emergency transport on the Brighton and Hove City Council website.
What Healthwatch Brighton and Hove is doing
We are working with the local NHS and other services to roll out the COVID-19 vaccination programme across the city and Sussex. This includes helping them to clearly communicate what is happening to local people and making them aware of any questions or issues that arise. Please send us any questions that you may have and we will seek to help answer them
Useful resources
Access to language support at vaccination centres and services.
If you do not speak English as your first language, interpreting support is available at all of our vaccination sites and can be easily arranged to support you during your appointment.
 
Face to face interpreting is available and can be requested from local organisations including Vandu and Sussex Interpreting Services.
 
They can be contacted using the details below:
Telephone interpreting is also available on site at all services.
 
If you are d/Deaf, face to face British Sign Language (BSL) interpreting is also available by self-referral from Action Deafness and a video relay service using Signlive is available at all GP led local vaccination services, pharmacy led services and the vaccination centres.
Translated materials
Gujarati, Punjabi, Sylheti, Tamil and Urdu. You can also find out more information about the vaccine rollout in the five South Asian languages here
Click here to access translated materials about the vaccine