NHS sets out Elective Recovery Plan
With a record six million people currently waiting for hospital treatment, the NHS has set out a plan to address backlogs that built up during the COVID-19 pandemic and tackle long waiting lists for care. Read Healthwatch England's response.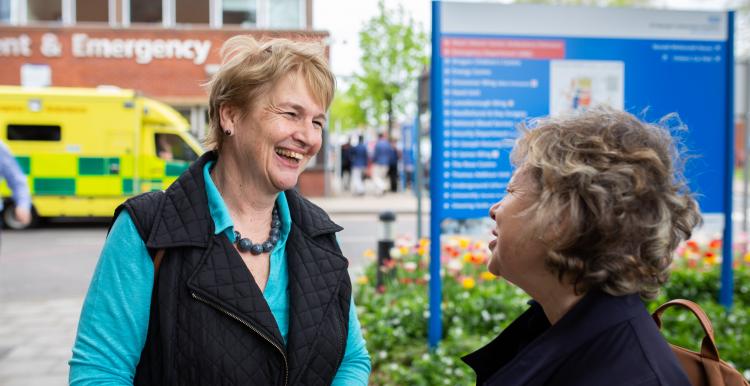 The NHS has published a plan to address backlogs that built up during the COVID-19 pandemic and tackle long waits for care with an expansion in capacity for tests, checks and treatments.
The plan was developed with Royal Colleges, patient groups and health charities, including Healthwatch. It sets out how the NHS staff will make the best use of additional government funding to begin to address the COVID-19 backlog.
Key improvements:
More than 100 diagnostic centres will also be rolled out, with 66 set to be in use across England by the end of March – 26 more than previously planned.
The NHS will increase capacity to deliver more procedures and scans in each of the next three years, to around nine million more tests and checks by 2025.
Teams of specialists will be deployed to help patients prepare for their op, and groups of clinicians and teams will be able to get instant access to test results, offering patients faster clinical advice.
New surgical hubs will also be added to the network of 122 already operating across the country. The hubs focus on high-volume routine surgery so more patients can get seen more quickly, making efficient use of taxpayer resources, and creating extra capacity so emergency cases do not disrupt operations and cause cancellations or delays.
A new My Planned Care digital service will be launched later this year to tell patients when they should expect treatment and signpost them to support that can help them while they wait.  
The plan will also give patients greater control over their own health, giving them the right to swap to a different provider if they are waiting too long, providing a more personalised service and freeing up appointments for those who need them.
Healthwatch England's response 
Responding to the announcement, Jacob Lant, Head of Policy, Public Affairs and Research said:
"With six million people now waiting for treatment, this plan is very much needed. Given the scale of the backlog, most people understand that their treatment may be delayed. But while they wait, people want support if they need it, and to know that the NHS has not forgotten them. 
"It's great to see the NHS acting on the issues people have raised with us. If this plan is successful, it should make waiting more bearable, with improved access to help like pain relief, clearer communication about when patients can expect treatment and the ability to tell the NHS about changes in their condition."
Your feedback makes a difference
Last year Healthwatch set out recommendations to NHS England on how to improve the experience of people waiting for treatment, as part of their plan to tackle the NHS backlog. Thanks to your feedback Healthwatch could identify that many people and their loved ones were not getting the help and information they needed while they were waiting for care, making them feel anxious, ignored and forgotten.
Healthwatch are pleased to see that NHS England have listened to many of your concerns and that our asks were key to the plan's recommendations. 
Healthwatch England's recommendations: 
Implement the guide to good patient communications
Ensure patients don't feel forgotten by putting regular updates in place, across different communication channels
Make it easier for patients to update the NHS when there are changes in their condition
Improve the support people need while they wait, such as better access to pain management, physiotherapy, and mental health support
Provide support with transport and accommodation where patients choose to travel for care at a specialist hub.
What's next?
Some of today's announcements will take a while to implement, while others, such as the My Planned Care platform, will not be launched until later this year. Where Healthwatch can support the development of these rollouts, we will continue to engage do so together. For instance, local Healthwatch can support trusts by ensuring they follow the recommendations such as those outlined in the good patient comms guidance locally.
With six million people waiting for care and even more yet to come forward for treatment, long waiting lists are likely here to stay. But if the recovery plan is successful, it should help to make waiting more comfortable, help with people's mental health, and ensure that people don't feel forgotten.