Accident and emergency services in Sussex
Do you need emergency medical treatment?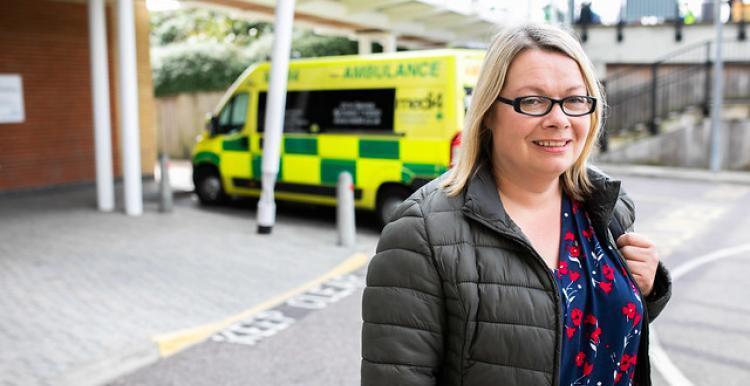 The NHS in Sussex is calling on people to use the right services for their health needs at the right time.
Amid rising demand on services and high COVID-19 rates, all health services in Sussex are extremely busy and there continues to be a steady rise in people being admitted to hospital and those attending emergency departments. Staff across health and care continue to work extremely hard to provide the best possible care for those who need NHS help.
That's why, the NHS in Sussex is issuing an urgent plea over to the public to only use emergency services in a true emergency.
Anyone with an urgent medical need that's not an emergency is being urged to use NHS111 by phone or online. Available 24/7 and offers advice and guidance for patients experiencing non-emergency urgent healthcare needs and can advise on local NHS services, connect patients to a medical professional, arrange appointments and offer self-care advice.
If you need urgent medical attention, but it's not life-threatening you can go to your nearest minor injuries unit or urgent treatment centre. They are open at least 12 hours a day (some are open 24 hours a day), every day. They deal with conditions such as:
sprains and strains
suspected broken limbs
minor head injuries
cuts and grazes
bites and stings
minor scalds and burns
ear and throat infections
skin infections and rashes
eye problems
coughs and colds
high temperature in child and adults
stomach pain
being sick (vomiting) and diarrhoea
emergency contraception
Across Sussex, walk-in and minor injury services are available to help people who do need medical attention:
    Queen Victoria Hospital, East Grinstead, Minor Injury Unit open 8am-8pm every day
       Crowborough Minor Injury Unit open 8am-8pm every day
      Uckfield Minor Injury Unit open 8am-8pm every day
      Lewes Urgent Treatment Centre open 8am-8pm every day
     Bognor Regis War Memorial Hospital MIU – Good Friday and Easter Monday 9-5 and then resumes next week Monday to Friday
       Crawley Hospital UTC open 24/7
      Also Horsham Minor Injuries Unit. Monday to Friday 9-5
A pharmacist can also help, offering treatment advice and recommend remedies, and give guidance on giving medicines to children. No appointment is necessary to see a local pharmacist and most have private consultation areas.