NHS acts on your feedback to improve dental care
Thanks to you, NHS England will take several steps to ensure better dental support for people with complex problems and improve the information for those trying to find an NHS dentist. Read our response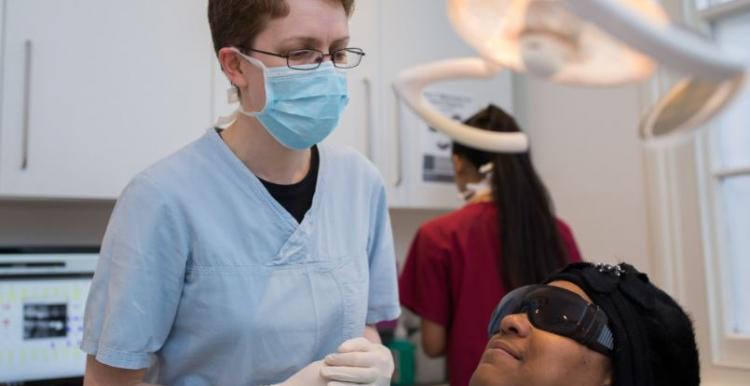 We are sharing this article by Healthwatch England.
On 19th July, NHS England has announced several steps to ensure better dental support for people with complex problems and improve the information for those trying to find an NHS dentist. 
The stories you shared about the difficulties people had in getting a dental appointment have shown the impact of the poor state of dental services, leading to NHSE bringing in these changes.
What have you told us?
Since the start of the Covid-19 pandemic, we have seen an increase in the proportion of people telling us they found it hard to access an NHS dentist. Issues we have repeatedly highlighted to national decision-makers include:
Longer waiting times for care unless people are prepared to pay for private treatment;
People finding out their NHS dental practice had gone fully private; 
People finding they had been taken off their dentist NHS lists because they had been unable to visit them during the pandemic;  
Unclear advice about where to get help or which dentists are taking on NHS patients; and 
People being left in pain, with some developing more problems that led them to be hospitalised and cases of people treating themselves inappropriately. 
What action has been taken?
NHS England has announced several changes to the contract with dentists who provide NHS care, including:
Increasing the payments for dentists when treating patients with complex needs, for example, people needing work done on three or more teeth;
Requiring dental practices to regularly update the national directory on www.nhs.net to clarify if they are taking on NHS patients; and
Moving resources from dental practices that are underperforming.
What is our response?
Responding, Chris McCann, director of Healthwatch England campaigns, policy and insight, said: 
"Thousands of patients have spoken up about their struggles accessing an NHS dentist over the last few years. This announcement shows the power of their voices, with the NHS listening and taking action.

"The changes should mean it is easier for people to find a dentist taking on new NHS patients. Those with more complex dental problems will also be better able to access care because of the shift in how the NHS pays dentists. Ultimately, we hope these combined measures will end long waiting times, the extended periods of pain many people suffer, and the extreme cases of DIY dentistry we have seen.

"However, these reforms need to be just the start if we are to create an NHS that is able to deliver good dental care for all."