COVID-19 Third Phase Response: What have NHS services been told?
Find out what NHS services have been told about returning services to near pre-COVID-19 levels, preparing for winter and locking in the benefits that the response to COVID-19 has resulted in.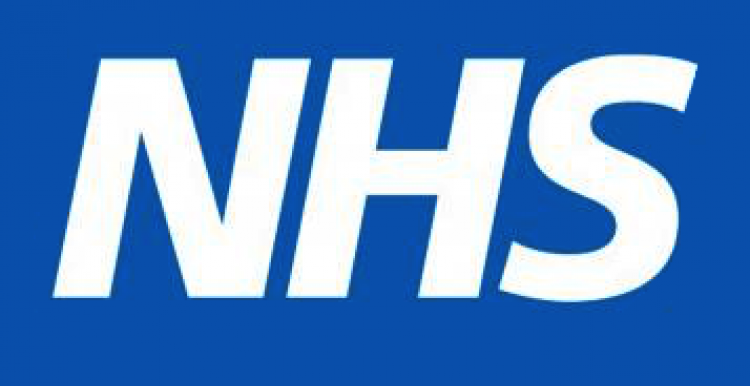 NHS England and NHS Improvement (NHSE&I) have written to NHS services about the third phase of the response to COVID-19. The letter is attached at the bottom. We look at what the letter says and what it means for local services. 
What has the NHS been told to focus on?
The letter to all NHS commissioners and providers focuses on three inter-related areas:
Accelerating the return to "near-normal levels of non-Covid health services"
Preparing for winter pressures, alongside remaining vigilant about localised 'spikes' of COVID-19 cases; and
Locking in the benefits" of changes from the earlier stages of the response to the pandemic.
How will the rights and needs of people be prioritised?
The local NHS has been asked to act on the  five principles for the next phase of the Covid - 19 response. Which was developed by patients' groups through National Voices and published in June 2020. The five principles are to:
Actively engage with those most impacted by the change;
Make everyone matter, leave no-one behind;
Confront inequality head-on;
Recognise people, not categories, by strengthening personalised care; and
Value health, care and support equally.
What does this mean in practice?
Hospital and outpatient services
Services have been told to accelerate "the return of non-Covid health services, making full use of the capacity available in the window of opportunity between now and winter".
Cancer services: There is a strong focus on getting cancer services – both diagnosis and treatment – back to normal levels through a range of activity such as ensuring that sufficient diagnostic capacity is in place in COVID-19-secure environments. In doing this, there is a requirement to support any groups of patients who might have unequal access to diagnostics and/or treatment.
Surgery: Elective surgery should be planned to be at 90% of last year's activity by October 2020 (80% by September and 70% by August).
Outpatients: Trusts are expected to achieve 100% of their last year's activity for first outpatient attendances and follow-ups (face to face or virtually) from September through the balance of the year (and aiming for 90% in August). This will need to be managed at both a system and a trust level and clinically-urgent cases are the highest priority. Access to the independent sector is being extended until March 2021.
Self-isolating before surgery: For many patients, the need to isolate for 14 days before surgery will be removed following new rapid guideline from NICE: Arranging Planned Care in Hospitals and Diagnostic Services.
Remote consultations: The letter reminds trusts about the opportunities for remote consultations, and includes the Healthwatch report The Doctor Will Zoom You Now as a useful resource to help clinicians support patients.
Primary and community services
General practice, community and optometry services are expected to restore activity to usual levels "where clinically appropriate".
General practice: All GP practices must offer face to face appointments at their surgeries as well as continuing to use remote triage and video, online and telephone consultation wherever clinically appropriate – whilst also considering those who are unable to access or engage with digital services.
The letter identifies several key areas:
Addressing the backlogs on childhood immunisations and cervical screening;
Structured medicine reviews in care homes;
Ongoing rehabilitation and other community health services for people recovering from COVID-19; and
Resuming Continuing Healthcare assessments from 1 September 2020.
Hospital discharge: From 1 September 2020, hospitals and community health and social care partners should fully embed the discharge to assess processes with new or extended health and care support funded for a period of up to six weeks following discharge from hospital. During this period, comprehensive care and health assessment for any ongoing care needs, including determining funding eligibility, must now take place. This will be a change from the previous situation where all Continuing Healthcare was fully covered by NHS funding
Mental health: There are several requirements relating to mental health including:
CCGs must continue to increase investment in mental health services in line with the Mental Health Investment Standard;
IAPT services should fully resume; and
Locally developed 24/7 crisis helplines for all ages should be retained, to become part of a national programme.
Learning disabilities: For people with a learning disability, autism or both, the expectations include:
A reduction in the number of children, young people and adults in specialist inpatient settings by providing better alternatives;
The completion of all outstanding Learning Disability Mortality Reviews by December 2020; and
That GP practices should ensure that everybody with a learning disability is identified on their register and receives annual health checks, and appropriate screenings and vaccinations.
Preparing for winter alongside a possible resurgence of COVID-19
This phase three guidance reminds the NHS about the importance of the safety and infection control measure that are already in place and the key steps needed to help prepare for winter. These steps include:
Maintaining the capacity that has been built up, including the Nightingale hospitals and use of independent providers;
A significantly expanded seasonal flu vaccination programme;
Expanding the NHS '111 first service' to reduce the need for A&E attendance by increasing the range of services open to direct referrals from NHS 111;
Using assessments by phone and in people's homes to reduce the number of people taken to A&E;
Making full use of the NHS Volunteer Responders scheme developed in partnership with the Royal Voluntary Service, as well as partnerships with Age UK, British Red Cross and St John Ambulance; and
Working with local authorities, particularly on hospital discharge.
How will services learn lessons and lock in the benefits?
The guidance underlines the importance of preparing for winter and accelerating the return of non-COVID-19 services in a way that " takes account of lessons learned during the first Covid peak; locks in beneficial changes; and explicitly tackles fundamental challenges including support for our staff, action on inequalities and prevention".
Help for staff: The new We are the NHS: People Plan for 2020/21 – action for us all is central to this work with commitments to keep staff safe, healthy and well, tackle inequality, grow the workforce and introduce new ways of working.
Tackling health inequalities: There are specific actions to tackle health inequalities including:
Protecting the most vulnerable from COVID-19 with enhanced analysis and community engagement;
Accelerating preventative programmes – such as flu vaccinations – which proactively engage those at greatest risk of poor health outcomes; and
Having a named executive board member responsible for tackling inequalities in place in every NHS organisation and improving the diversity of NHS leadership.
Better regional working: The guidance also includes actions to improve work across the ICS and STP areas, plans for which need to be produced in September. Actions include:
Developing a transparent partnership board that brings together both commissioners and providers;
Streamlining commissioning through a single ICS/STP approach, typically leading to a single CCG across the area; and
Developing a full shared care record to allow the safe flow of patient data between care settings.