Healthwatch: health, social care and COVID update
Welcome to another Healthwatch health, social care and COVID - 19 update for the 4th September 2020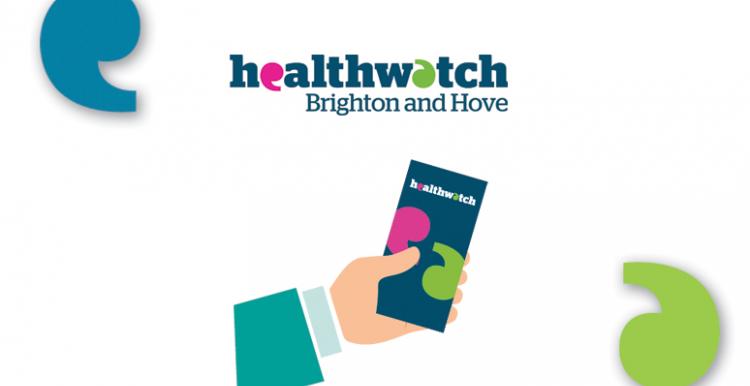 We have been monitoring the numbers of positive COVID cases in the city and there has been a small increase, particularly in the last few weeks, and we are now seeing levels close to what they were in early May. We have included a series of tables, graphs and a map in our update. Although numbers are still low this is timely reminder that we all still have a part to play in controlling the virus, especially with winter fast approaching.  
Healthwatch Activities 
NEW SURVEY!! We have launched a new Sussex - wide survey in which we ask for your experiences of using Patient Transport Services; plus your ideas for how it can be improved. The survey closes on 20th September. You can enter a free prize draw for taking part - Link at the bottom of page 
We have published interim results from our Digital Engagement Survey that we ran in the summer. Over 2000 people took part. Read about what people told us in the update 
Dentists: are you having trouble seeing a dentist? We would like to hear from you 
Healthwatch England has produced a range of patient facing guidance which you may find useful 
Health and Social Care Update 
Video and remote consultations: a quick step-by-step guide for patients
Join the next Big Health and Care (socially distanced) Conversation: your experiences of attending A&E during lockdown
National COVID-19 news
The government had published a summary from a local authority survey in England to help understand the impact of the coronavirus (COVID-19) outbreak on children's social care.
The government want your views on changes to the Human Medicine Regulations to help with the safe and efficient distribution of a COVID-19 vaccine and expanded flu vaccine programme in the UK, along with treatments for COVID-19 and any other diseases that become pandemic. This consultation closes on 18 September 2020.
Wider impacts of COVID-19 – a national report
Local COVID data: including
Local data on COVID deaths in care homes 
Local data on COVID and updated statistics 
COVID: government update:
Including data on COVID-19: R rates, confirmed cases, deaths rates, and an update from the test and trace national testing programme.
We have also included some recent government announcements on COVID-19.
Resources, advice, and information 
Mental Health
Young People
As always, we have included links to Healthwatch guidance on health and social care. Plus, accessibility resources to help you communicate about COVID-19
Healthwatch website. Information is available in a variety of formats and our fully accessible COVID-19 webpage can be accessed via: https://covid.reciteme.com/healthwatchbrightonandhove/