Healthwatch Bulletin - Health, Social Care and COVID-19 (28.8.21)
Welcome to our Healthwatch bulletin. This includes an update on the COVID-19 vaccination programme and our regular bulletin on health, social care and COVID data.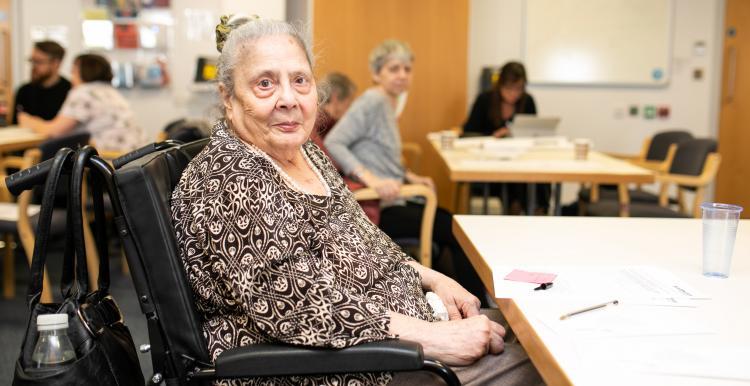 This month, you can read about how Healthwatch volunteers have supported the city's COVID-19 Vaccination Enquiry Service, and how your views on Patient Transport Services (that you shared with us last year) have fed into a national review. This month we have published advice on seeking help from your pharmacy, what should happen when you are diagnosed with dementia, and updated advice on how your GP data is shared. One of our new Directors has written an article on 'Promoting Health in Acquired Brain Injury Services' for you to read. Also within our bulletin is advice and support on diabetes and cancer, including a new group for people with learning disabilities. We have also provided a round-up of the latest news on COVID-19 and the vaccination roll-out.
In addition:
We are recruiting
We are currently seeking to recruit two Directors and a new Chair to join our existing Healthwatch Brighton and Hove Board.
Board members represent Brighton & Hove residents, and we encourage applications from all sections of our diverse community. All positions are voluntary, and you can find out more by downloading the Role Description and Person Specification on our website. The deadline to apply by is Friday 8th October 2021
Outpatient referrals: share your views
Have you been referred for an outpatients' appointment?
How well informed did you feel about how your referral was progressing? 
Did you know whether your referral had been sent off, or received by the hospital?
Healthwatch would like to hear about how well you were communicated with after being referred for an outpatients' appointment.
You can share more details about your referral by completing the survey or by sending an email to office@healthwatchbrightonandhove.co.uk
Patient Transport Services: Join an online event
We are keen to find out more about what you think about patient transport services in Sussex.  
You are invited to join us at an online event which will take place:
On:      13 October 2021
At:        2 – 3:30 pm
Please email getinvolved@scas.nhs.uk for more information and joining instructions. 
Mental Health: share your views about a new Crisis House
A Mental Health crisis can be described as feeling at breaking point, and needing help urgently.
Sussex NHS Commissioners are developing a Crisis House which will offer 24/7 support in a safe and comfortable environment.
Your views can help shape mental health crisis house services in Brighton & Hove.
COVID-19 data
In the 7 days up to 20 August (based on data published on 25 August) we had 1,277 confirmed new COVID-19 cases in Brighton & Hove.
This is:
down 1.7% on the previous 7 days
equivalent to a weekly rate of 438 per 100,000 residents
higher than the south east, which was 318 per 100,000
higher than England, which was 328 per 100,000 
COVID vaccinations
More than 1.15 million people across Sussex have received both of their vaccines.
If you are yet to have your first vaccination, book your appointment today or visit a walk-in session. 
Nationally, people aged 20-24 have the highest rates of infection in, and all those in this group are urged to come forward.
Anyone aged 17 years and 9 months is eligible to have lifesaving vaccinations.
Thousands of invitations are also going out to 16 and 17 year olds in Sussex this week. You can expect to be contacted by 27 August to offer you a vaccination.
The Sussex COVID-19 vaccination programme has produced some frequently asked questions for younger people aged 12 -17 years old.
The latest on booster vaccinations is available here