Leaving Royal Sussex County Hospital
Healthwatch looked into this data that suggested people were being discharged in a rushed and in some cases incomplete manner from the Royal Sussex County Hospital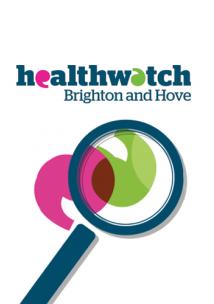 The 11 Recommendations and Responses that came from the Report 
1. Internally investigate the culture around discharging patients, specifically the tendency to discharge with little notice, and the knock on effect this has on patient transport, getting medication and time to address patient concerns
Response: All discharges are looked at from the point of admission, with short term services, rapid response services and intermediate care services available in the A&E dept. Wards have designated Discharge coordinators available to help with complex issues.
2. Investigate the flow of patients and why so many simple discharges are not being carried out via the discharge lounge
Response: Some discharges, when simple, for example not needing to wait for medication, or transport do not need the services of the lounge. Others may have varying complications which would make a transfer inappropriate, such as dementia or other needs.
3. Make sure the central discharge lounge and every ward has clearly displayed discharge booklets, and that these are given out as a matter of course for all patients being discharged from the hospital
Response: Discharge booklets are available, however we currently have an issue with obtaining them from our supplier which we are aware of and dealing with. We hope to have them available to all service users as soon as possible.
4. Make sure that when a patient is being discharged, they and their carers are asked if they have any concerns, and feel safe and happy to leave.
Response: All services users, carers and family, are involved in planning for discharge and where indicated are invited in for discharge planning meetings. Social work staff will refer informal carers for support
5. Actively involve carers, friends and family when arranging discharge, and provide tailored information about how they can become fully involved in the process 18
Response: All wards have discharge coordinators which are the link between patients, carers and family members and the MDT (Multi-Disciplinary Team).
6. Consider employing more Occupational Therapists to allow assessments to take place quicker and allow more rehabilitative therapy to be completed before leaving hospital
Response: With resilience funds BSUH (Brighton and Sussex University Hospital Trust) are looking to recruit locum staff to support the frailty wards with an increase in therapists over winter, during this time we would hope the business case for substantive staff is reviewed and we can proceed to recruit to permanent positions.
7. Write up medication for patients the day before they are likely to be discharged, and increase pharmacy opening hours in line with the findings from the recent Evergreen report
Response: Wards are to re instate discharge hour each afternoon, this is an opportunity for medical teams to review discharge plans and ensure TTO's (tables to take out) are completed 24 hours in advance of a discharge date
8. Review the way the mental health liaison team integrates with the rest of the hospital, to ensure that they are giving out discharge booklets/information, and are giving all relevant patient information to patient transport consistently
Response: The MHLT (Mental Health Liaison Team) are an integral part of the MDT at BSUH. It would be the responsibility of the ward/dept staff however to issue the discharge booklet.
9. Place relevant community and voluntary sector information in a prominent place in the discharge lounge
Response: We have a large information leaflet holder just outside the discharge lounge; due to the availability of space in the lounge this area was found to be the most appropriate. We are currently awaiting leaflets from, various community sectors.
10. Address issues around patient dignity and hot water availability in the discharge lounge
Response: The hot water availability is currently in the hands of our Maintenance dept and hope to have that resolved soon. Patient's dignity is always in the forefront of our care in the lounge. We have a clothes cupboard which is stocked with items kindly donated by staff, relatives and previous patients, and wards will use the donations to ensure patients are dressed, if they have no clothing with them before arriving in the lounge. We undertake daily audits, and have done for some years, which have shown a great improvement in the amount of patients leaving hospital dressed. Patients who are not dressed, or do not have accesses to clothing do come to the lounge and we ensure that they are suitably dressed to ensure we protect their dignity at all times.
11. Consider revising the hospital discharge policy so that it is clearer and easier for staff to access
Response: The discharge policy is available on the intranet to all staff and can be accessed 24 hours a day. Also there are discharge coordinators as well as the discharge team available to answer any queries there may be. As well as the clinical site team 24/7 for out of hours.