A comprehensive review of all GP practices in the city, with high patient satisfaction for GP's and nurses, but highlighting significant challenges.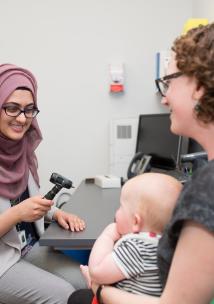 Summary
This was a comprehensive review involving all GP practices in the city – observational visits to 29 of the 36 practices and an online survey involving 1500 local people. The results have a high degree of reliability in terms of statistical significance.
This is a positive report with 85% overall patient satisfaction with the quality of care provided by GP's and even higher 90% for GP Practice Nurses.
The report does however highlight significant challenges:
Average number of patients per full time GP is 2394 against a national average of 1762
Four GP practices have over 4000 patients per full time GP and one has over 6000 patients per full time GP
Variation in quality of GP services across the City
Recommendations
We make a number of recommendations which we believe the NHS locally can embrace, however it is difficult to know how fundamental improvements can be made and sustained without more doctors and more nurses.
NHS sustainability and transformation plans involve GP practices taking on more work and patients with more complex needs
The City does not seem to have sufficient GP's to service its current growing population
The number of practices in the City has fallen from 44 to 36 and may well fall further – but this in itself is not an indicator of quality of service – the number of GP's and skill mix of the GP's and of Practice Nurses is also crucially important
20% of people who could not get a timely GP appointment seek support from other parts of the NHS – many go to A&E creating more pressure on that part of the system
Practice Nurses are often seen as an alternative to seeing a GP but waiting times for Practice Nurse appointments in the City are even higher than for GP's
Telephone consultations and on line booking & pharmacy arrangements are all popular with patients but are not well developed or widely used in the City
Main & Individual Reports
The GP Review consists of one main summary report, and 31 detailed individual reports for each of the practices that we visited and worked.
You can download the reports here. If you need them in a different format, please contact us at downloads@healthwatchbrightonandhove.co.uk or 01273 234 041.
These are the three surveys that were used for this review.