Healthwatch Brighton and Hove activity report covering July 2020 to February 2021
This report describes Healthwatch Brighton and Hove activities from July 2020 to February 2021.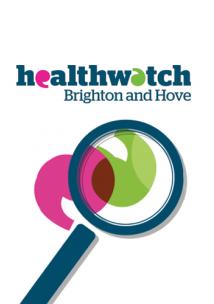 Highlights from our work include:
Patient feedback
220 people contacted us with their questions and feedback on services, particularly in relation to dental care, COVID-19, and the vaccine roll out.
Reports and publications
We issued 24 Healthwatch reports, 21 bulletins, and 27 guidance documents and specialist updates.
Volunteers
We attracted 23 new volunteers, 86 applications of interest, and offered 6 student placements. We welcomed 2 new Board members.
Media
We issued 8 press statements, and took part in over 30 TV and radio interviews.
Projects
We worked with partners to deliver our hospital discharge project, help answer vaccine queries, and run webinars on care homes and mental health.
Patient surveys
We launched surveys on dental care, Patient Tranpsort, accessing health and social care during the pandemic and on the COVID vaccination roll out.
Mailshots & bulletins
We attracted 62 new subscribers, issued 93 updates to our 1,543 strong community which includes the public, Councillors, community groups and NHS.
Praise
Healthwatch received praise from the public, city leaders, Healthwatch England, and other organisations for our work, guidance, and info sharing.
Patient webinars
We held Sussex-wide webinars for relatives of those with loved ones in care homes, and on mental health.  
Young Healthwatch
Published a report exploring young people's experiences of health and social care services during the coronavirus pandemic.
Hospital discharge wellbeing project
We received national recognition for our project which is being replicated in other areas. 
Social media
We made 324 Facebook posts achieving a reach of over 23,900 with 1,700 engagements. We posted 53 Tweets and 55 Instagram posts.