Healthwatch Brighton and Hove Annual Performance Report 2021
Our annual performance report demonstrates what we have achieved between April 2020 and March 2021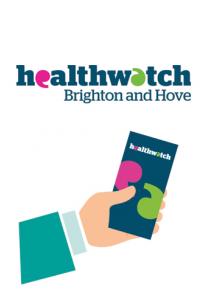 Headlines:
Reviewed 72 different services.
7224 people engaged online or via telephone.
33% of people we engaged with had disabilities; 12% were LGBTQ+; and 13% were from ethnic minority groups.
330 information line enquiries – mainly about Covid-19 and accessing dental services.
32 reports published.
9 projects undertaken in collaboration across the Sussex Integrated Care System.
Published reports generated 187 recommendations (129 from the environmental audits of Brighton and Sussex University Hospitals Trust).
Approximately 50% of recommendations led to service improvement (other recommendations in progress).
56 Board meetings attended.
612 decision-making meetings attended (excluding Board).
63 active volunteers.
1527 newsletter subscribers.
19 press interviews.
64,000 website page views.