Healthwatch Bulletin - Health, Social Care and COVID-19
Welcome to another Healthwatch Health, Social Care and COVID-19 Bulletin for the 2nd October 2020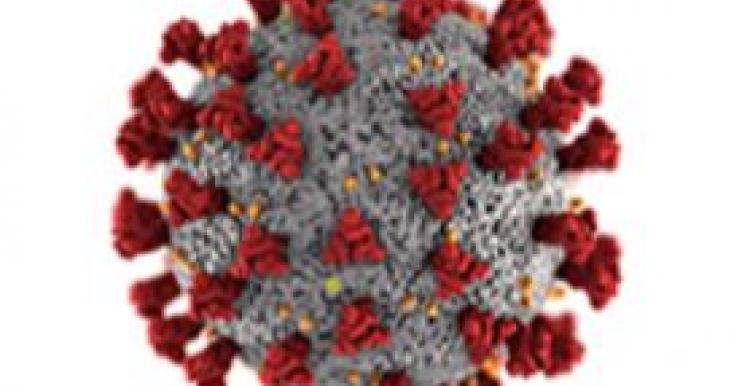 The current alert level in Brighton & Hove is yellow. This means that confirmed cases have increased. To slow the virus, we all need to step up physical distancing, wear face coverings where advised, limit contact between households and follow the 'rule of six'. Everyone has a part to play.
What this bulletin contains: 
Your Healthwatch
'A good send off?' A new Healthwatch report into End of Life care
We published a report into the experiences of people receiving end of life care. What we found was that End of Life care was not a dignified and well -arranged experience for many. 
Link to the report is at the bottom of this page 
Preferences towards the future of health and social care service in Sussex: findings during the COVID pandemic - full report 
We have released a final report from the Healthwatch in Sussex public survey on digital consultations, combined with results from the Sussex CCG's survey on NHS communications with patients (where comparable questions were used). 
Link to the report is at the bottom of this page 
Health and Social Care updates 
Flu Vaccinations 
Flu vaccination clinics across Brighton and Hove are underway and the NHS is encouraging anyone who is eligible for a free flu vaccination to book an appointment with their GP or pharmacist, as soon as they receive an invitation 
All clinics will run in line with infection prevention control and social distancing measures will be in place 
Public Health England research suggests that people infected with both viruses between January and April were more at risk of servere illness and death
To understand if you are eligible click here  
Launch of enhanced NHS 111 service
From 1st October, the NHS 111 service in Kent, Medway and Sussex is being enhanced and it can now offer access to a wider range of health care professionals 
The lead provider, South East Coast Ambulance Service NHS Foundation Trust (SECAmb) is working in conjunction with not-for -profit social enterprise Integrated Care 24 (IC24) to deliver the enhanced service 
Quite Smoking in Stoptober
This year's Stoptober campagin is calling on smokers to put their lungs first and breathe easier ahead of flu season
NHS 'Test and Trace' app launched 
The government launched the new NHS Test & app on Thursday 24th September.
It features a QR code scanner so people can check in to venues and be alerted in the event that they have been in contact with someone who has tested positive.
The Big Health and Care (socially distanced) Conversation: your experiences of dental care
As part of the Big Health and Care (Socially Distancing) conversation, the CCG are calling on the public and local community groups to help play a key role in helping them understand people's experiences of care during the COVID-19 crisis.
Getting medicines delivered if you need to
Here's what you need to know if you are struggling to get your medication 
Ask family, friends and neighbours first 
Check whether your pharmacy have a delivery service? 
Check other way you can arrange to have your medication delivered - such as the NHS Volunteer Scheme 
Children's' Campaign: Early Years Survey
Local COVID News
Covid cases are increasing in our city 
The current alert level in Brighton & Hove is yellow. This means, confirmed cases are increasing.
How and where to get a COVID test?
A new walk-in coronavirus test centre in East Brighton park has opened as part of a pilot for new walk-through sites accessible on foot or bike. Anyone wanting a test must book an appointment, as with the mobile drive-through test centre currently operating from Withdean.
Local COVID data
You can find key local data showing confirmed cases of COVID-19 and deaths related to COVID-19 on the Brighton and Hove Council website. We have reproduced some data below. The council also provides links to other available data which can be accessed here. 
National COVID News 
Changes announced by the Government September
Things we can all do
• Step up physical distancing – wearing a mask doesn't replace distancing
• Wash hands regularly or use hand gel
• Wear face coverings if you able to – and being considerate of those who can't
• Limit contact between households
• Work from home if you can
• Provide contact details for Test & Trace when asked
• Follow the 'rule of six'.
The government announced new measures to suppress COVID-19 on Tuesday 22nd September 2020.
Social Care Sector COVID-19 Support Taskforce: final report, advice and recommendations
The Social Care Sector COVID-19 Support Taskforce was commissioned in June 2020, with this report seeing the completion of its work in August 2020.
The taskforce was set up to oversee the delivery of 2 packages of support that the government had put in place for the care sector, the Social Care Action Plan and the Care Home Support Plan.
Its further remit was to provide advice on the requirements for the response to COVID-19 in the next few months, ahead of and into winter
Wider impacts of COVID-19
Government COVID data