Enter and View Report: Links Road Surgery
Healthwatch Brighton and Hove is undertaking a programme of visits to GP Practices across the city during 2015. In total we will visit 15 GP practices, including 3 pilot visits in March 2015.This report on our Links Road surgery is one of our pilot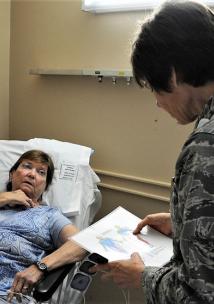 Healthwatch chose the pilot visits based on a range of criteria:
Those practices about which we had received calls via our helpline.
Those not recently visited by the Care Quality Commission5 .
A cross city representation of the 6 GP clusters6 in the city.
Feedback from NHS choices
Patient populations
Soft intelligence from partners and community engagement
Results of Visit 
Appointments and Referrals 
As with the majority of GP practices, at Links Road Surgery it is possible to book appointments with nurses and doctors over the phone, in person and via the internet.
Of these options, patients who made an appointment in person (100%) and by telephone (100%,) all found the process easy or very easy.
Only one person had used the online appointment booking service.
I usually get a same day appointment
Quality of service
84% of people we asked said that the reception staff were helpful or very helpful.
Our representatives observed reception staff talking to patients in a warm tone, and appearing ready to be of assistance during the visit.
They always listen and give good feedback without feeling you are taking up too much of their time
Environment
The representatives felt that both the waiting rooms were clean and tidy, with adequate seating.
They observed some children's play equipment, which was mainly in the downstairs waiting room.
Magazines were available for the patients; however some of them were slightly out of date.
Providing Information
Noticeboard were available at the practice, which representatives felt were all kept up to date.
Good examples of health promotion could be seen, such as a poster by the practice nurses on looking after your heart, and a request to children for drawings of healthy food to make into a display.
However, it was reported that the boards were a little cluttered although materials were easy to read.
However, no information on where to seek urgent care was available. Links Road Surgery does not currently have a Patient Participation Group, or PPG. 
Out of hours 
We asked patients where they would go if the practice was closed and they needed medical assistance.
The detail in the chart below shows that whilst 36% would approach places like the Brighton Station Health Centre and their local pharmacy,
18%  would go straight to A&E. A number of people said that appointment system was so good at Links Road that they had not faced that issue before.
Summing up and looking forward
Links Road Surgery appears to have a very person-centred approach to its patients, which means that patients are generally very satisfied with the service they receive.
We asked patients to rank the practice from 0-10 (with 0 being the very worst, and 10 being the very best).
Of the 16 patients that took part in this, the average score was a very positive 9 out of 10.
The lowest score we received was 6, and the highest 10.