Equality Impact Assessment 2018
Our annual review on how much our work reach the diverse population of Brighton and Hove.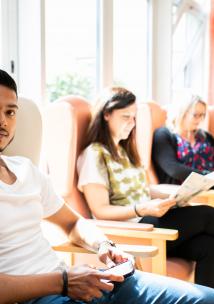 Summary
We are particularly committed to gathering opinion on local health and social care services from disadvantaged groups.
As part of this commitment we annually evaluate our service reviews to assess how effectively we have engaged with the population of Brighton and Hove and its diverse communities. 
Findings
This review highlights the need to supplement our routine forms of engagement with methods that effectively target specific populations.
Healthwatch needs to increase its efforts to engage with BME populations and young people.
We hope that the Young Healthwatch project and collaborative work with BME networks in the city will lead to improvements in this regard.
We also need to further develop our partnership work with disabled community groups to ensure we gain insight from disabled users of services, particularly those with sensory impairment and mental health issues.