Healthwatch continues to support our city's COVID-19 Vaccination Enquiry Service
Healthwatch Brighton and Hove volunteers continues to play a big role in supporting the Covid-19 vaccination enquiry line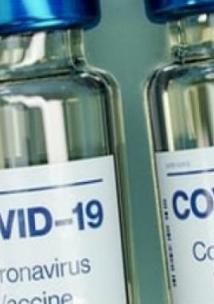 The COVID-19 Vaccination Enquiry Service was set up by Sussex NHS Commissioners in 2021 with support from Healthwatch, to respond to public enquiries. 
Between February 2021 and April 2022,  our Healthwatch Brighton and Hove volunteers have:
- answered an amazing 2091 calls
- contributed 836 hours!
Thank you from everyone at Healthwatch and all the members of the public you have supported.
It's been great to help out here, I've really enjoyed it..... everyone has been great to work with."
It is so good to hear that the service is so well appreciated and I must admit that the majority of callers I have spoken to are extremely grateful for the help they are getting from the team."
Many thanks for your efforts and contribution to the work on the Vaccination team. I wish to take this opportunity to thank all the volunteers for their hard work and commitment with the Vaccine Enquiry Helpline."
"Healthwatch volunteers have been absolutely amazing - they have built great knowledge and only ever need our advice when there is a change of guidance, or if something new or complex comes up. Whilst there are some difficult calls, it has been very positive to hear feedback from both our volunteers and paid staff that predominantly callers are incredibly grateful for advice and help they receive from the vaccination enquiry line and thank us for service provided.
"This was another challenging months. Volunteers have been absolutely brilliant with handling increased number of calls and staying up to date with latest national and local changes. Thank you very much for your support."