Healthwatch Bulletin - Health, Social Care and COVID-19 (23.4.21)
Welcome to our Healthwatch bulletin. This includes an update on the COVID-19 vaccination programme and our regular bulletin on health, social care and COVID data.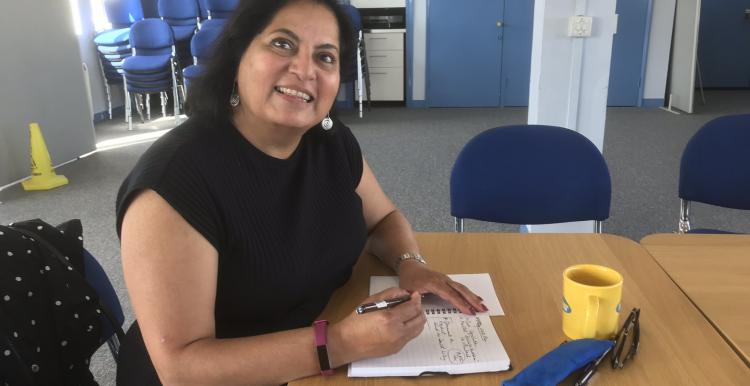 LAST CALL FOR: Long COVID sufferers and patients/GPs of closed surgeries
Long COVID Sufferers
Sussex NHS Commissioners are looking for someone who has had Long Covid and who would be willing to discuss the impact on their lives in the upcoming Infection Prevention Conference in early May.
Patients and GPs The Practice Group (five surgeries, closed in 2016)
Healthwatch Brighton and Hove have been contacted by the press who are interested in talking to any of the patients who were previously registered to, or GPs who used to work for, any of the five surgeries under The Practice Group, closed in 2016:
The Practice Whitehawk Road,
The Practice Hangleton Manor,
The Practice North Street,
The Practice Willow House in Bevendean and
Brighton Homeless Healthcare in Morley Street.
Please get in touch
By email - office@healthwatchbrightonandhove.co.uk
Or click here
New report – "A Good Send-Off?" Patients' and Family's Experiences of End of Life Care. One year on
We have published a follow-on report to "A Good Send-Off" - a study in which explored the experiences of people receiving end of life care.
SAVE THE DATE Wednesday, 12th May, 12pm - 2pm (webinar)
Conversations about End of Life: What's important to you?
Thinking ahead to the end of life is a sensitive subject that no one likes to think about.  However, the better we plan the more likely we are to have a good send-off.
Healthwatch Brighton and Hove invite you to join the conversation about how we can plan better for this important life-cycle event. 
Watch this space for further information.
University Hospitals Sussex NHS Foundation Trust – help shape the new website
On 1st April Brighton and Sussex University Hospitals and Western Sussex Hospitals have joined up to form a new NHS Foundation Trust for our area: University Hospitals Sussex.
You can access the survey on the Healthwatch website.
Vaccine Inequity Small Grants Scheme
Our Clinical Commissioning Group has launched the Vaccine Inequity Small Grants Scheme to help support the increase of vaccination uptake, small grants will be offered to assist with neighbourhood-based activity, across communities of interest or relating to people particularly at risk of serious illness if they contract COVID-19.
Read more, and find an application form on the Healthwatch website.
More topics covered in our bulletins
Which COVID-19 test is right for you?
COVID-19: What you need to know when visiting a care home
Getting the most out of the virtual health and care experience
*REMINDER* Making it compulsory for care staff to have the COVID vaccine. Take the survey and share your views
COVID-19 vaccine bulletin
Our separate bulletin provides you with information to help you understand the vaccination roll out.
In this bulletin:
Reminder on second dose appointments (page 2)
Dates for this week's community clinics (page 3)
Quiet COVID-19 Vaccination Session at The Brighton Centre (page 3)
New advice on COVID-19 vaccination for pregnant women (page 4)
Moderna vaccine now being offered at the Brighton Centre (page 4)
New animations launched to help tackle disinformation (page 5)
New film encourages the Gypsy, Roma, Traveller and Showmen communities to have their vaccination (page 5)
Progress to date (page 6)
Link to Frequently Asked Questions (page 8)
How to get your vaccine – in different languages (page 8)